2 Mommies and a Baby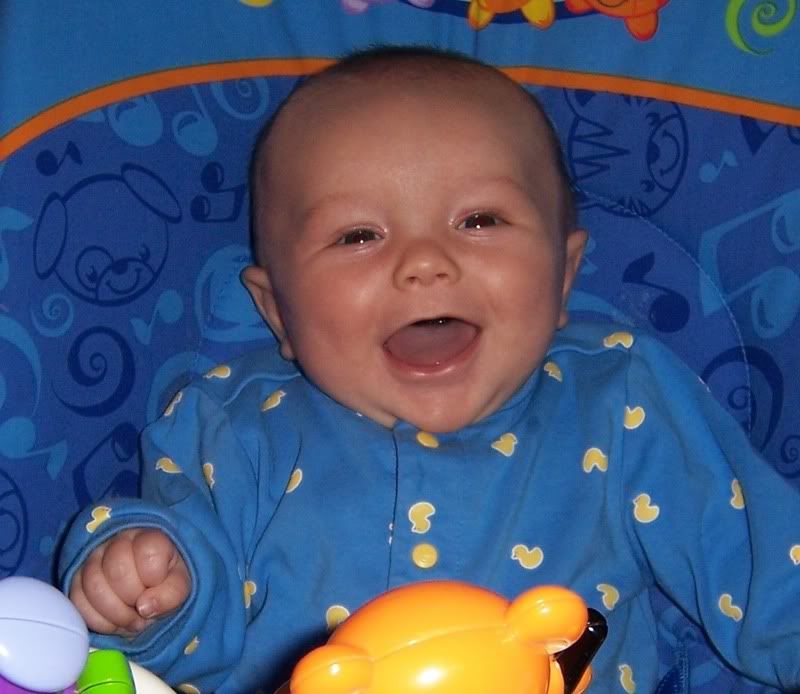 &nbsp: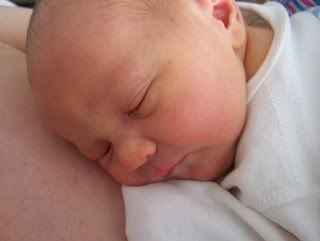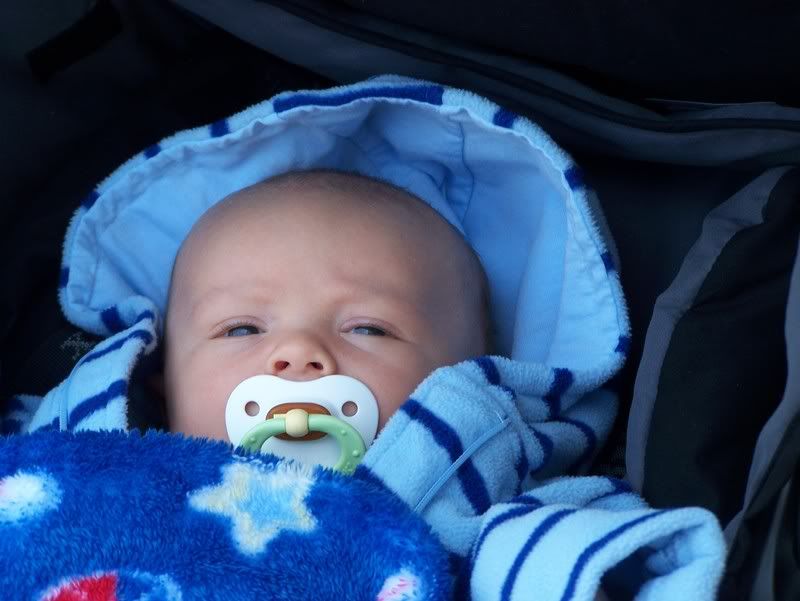 Thursday, February 15, 2007
more pics
Baby Drew is doing wonderfully! Thank you everyone for your well wishes and thoughts!!!
He had some jaundice, but the levels are low enough that photo therapy is not required. In some pictures, you can tell how yellow he is.
He's also a big eater. Some babies are picky about binkies, nipples and bottles. Andrew is content with anything. Lois feels like she spends all day either feeding him or pumping. And she finds both quite boring.
Due to his insatiable appetite, the little monster is almost back to his birth weight (which should take 2-4 weeks). He weighed just over 7 lbs at birth on Thursday. On Saturday, was discharged from the hospital at 6 lbs, 5 ounces. Sunday, at the pediatrician, he was 6 lbs, 9 ounces. By Tuesday, the pediatrician weighed him at 6 lbs, 14 ounces. What a little porker!
We think he is the most beautiful baby ever - I think he looks a lot like Lois.
We are having a ball. We had a small breakdown at the hospital where family and hormones came crashing together. Lois' mother showed her true colors and needless to say, after crying for a few days, we settled on using Lois' last name for little Andrew, even though we had all along planned on using mine.
We are getting over it
and at least we can change it in the future when we are ready to deal with the b.s. We are not going to let any of that take away from the joys of our little boy! As for me, I have not been in a room with my MIL since then and it will just take a little time.
As requested, here are some more pictures of the little guy! No clothes fit him! We discovered that some brands make a Newborn size which is 5-8 lbs instead of the 0-3 months which is usually 8-12 lbs. It doesn't matter, he's swimming in the newborn clothes. The way he's eating, though, he'll be in 0-3 months in less than a week.
posted by Holly at
8:29 AM