2 Mommies and a Baby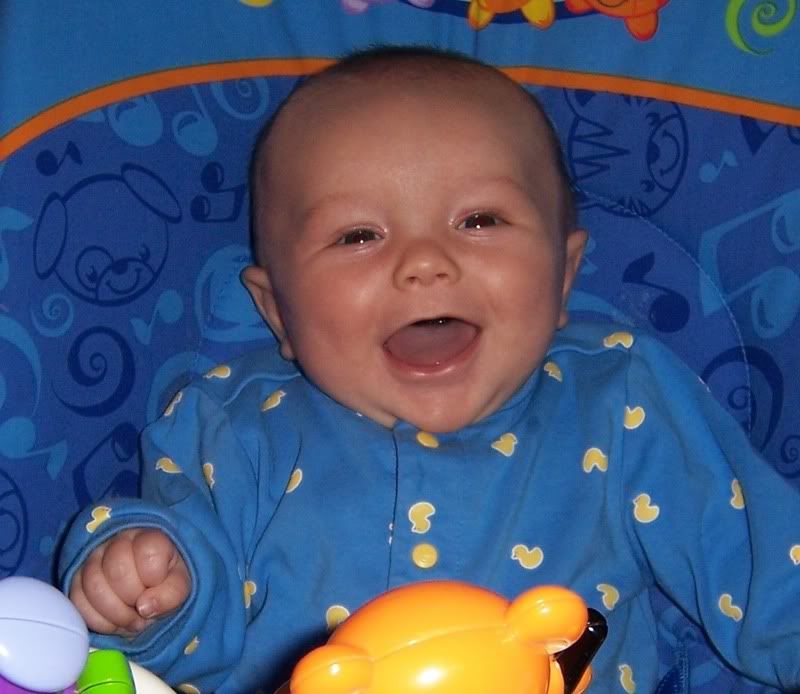 &nbsp: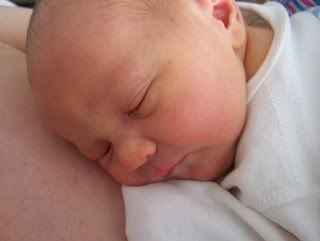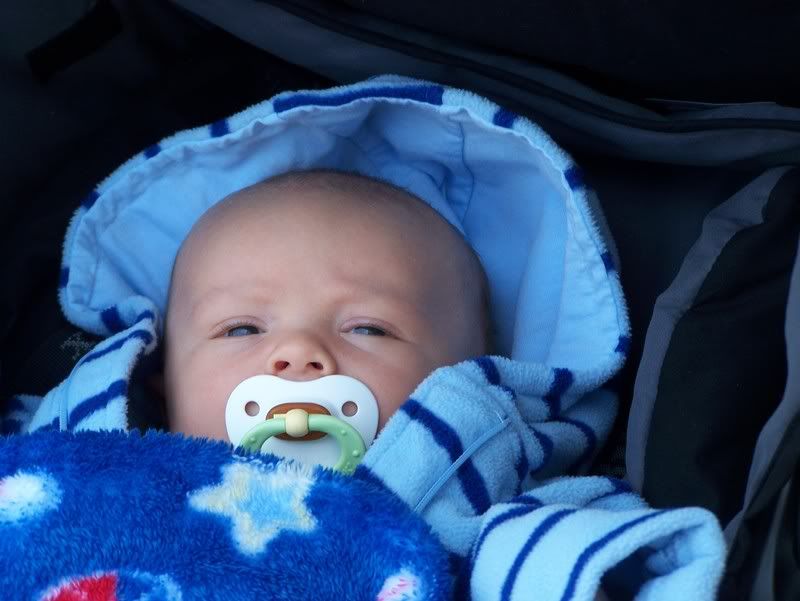 Monday, February 12, 2007
Our birth story
Sorry, but it's a little lengthy!

Many of our friends and family members have told us about how long you have when the labor starts. It's not like in the movies when your water breaks and you rush to the hospital, taking corners on 2 wheels.

Many women have time, packing bags and watching TV while timing contractions for hours before leaving for the hospital.

Our story seemed a little more like one of those movie scenes.

I guess I had about 8-10 signals at work on Wednesday that he was coming.

Two lawyers I work with made comments about how busy we were and how the baby has to wait a little while to come. Lois' mother had a dream about her dead father and commented about the meaning of an impending birth.

For 10 weeks, I left work every night with my laptop and everything I would need for a few days, left my To Do list with the status of every file on my desk for my secretary and all of the files put neatly away.

Wednesday night, I was late for dinner with Salina and Ben so, for the first time in 10 weeks, I left completely disorganized. On my walk to the car, another lawyer and I were talking about how I felt bad leaving the office not prepared for the first time and how that probably meant that he would come that night. She laughed and said she was one week early, and like us, had no signs that he was ready to come. Her water just broke and her son was born shortly after.

It was a little prophetic.

When I got in the car at 6 pm, I called Lois, apologizing profusely for running late.

"Hey, it's probably no big deal," she said, "but I think I leaked a little fluid today."

"You think? When? How much?" I asked all of a sudden feeling like this was going to be the night.

"Not much. It might just be urine, I did drink a lot of water."

"Call the doctor."

"I don't want to be an alarmist. It's probably nothing."

"Call the doctor, let her tell you if you are being an alarmist."

"I'll just wait for you to get home."

When I got home, Lois announced that we were making it to dinner, she wanted a burger.

We called the doctor from the car and told the answering service that Lois was leaking some fluid. That was at 6:50 pm.

At 7:00 pm, we got out of the car at the Sycamore and I walked around the car to the passenger side to meet Lois as Salina and Ben walked up. Lois was standing outside the car leaning over and holding onto the car door handle.

As I got close, she said to Salina "you know what we were so afraid of happening??? Well, it's happening!!!"

She turned to me and said "I'm wet down to my ankles!"

We jumped in the car, but not before we told Salina and Ben to order us two onion burgers and some onions rings and meet us at our house.

Yes, even after Lois' water broke, I guess we thought we still had all of the time in the world.

We headed home because Lois "absolutely had to put something dry on."

As we got home, she changed and she started using my golf towels as pads.

It was 7:15 pm.

We called the doctor again and told the answering service that Lois' water broke.

At 7:30, Salina and Ben arrived and we inhaled our burgers, fries and onion rings (not the meal that the midwife had in mind when she suggested Lois eat something before leaving to the hospital).

All of a sudden, Lois' face changed. The contractions had started.

They were 35 seconds long and less than 4 minutes apart.

We jumped up and got Lois into the car. I put towels all over the front seat of the Lexus and Salina jumped in the back seat.

We called the doctor from the car and said we were on our way to the hospital.

As I decided I had the best excuse ever if I got pulled over, I flew down the highway at 85 mph with Ben having a ball keeping up with me, as Salina timed the contractions from the back seat.

They were about 2.5 minutes apart and 45 seconds each.

We got to the hospital after 8 pm and were in the delivery room by 8:30 (I think).

The nurses didn't seem to think anything would happen soon and I made some phone calls.

Lois' labor was all back labor. I felt so bad. Every time she had a contraction, she would roll to her side and I would push into her back. The midwife from our office was teaching a birthing class in the hospital, so she came up and calmed Lois down a little.

The doctor came in around 9:30??? – my time frame is so screwed up.

She couldn't tell how dilated Lois was due to the scar tissue.

Somewhere around 10 pm, she went in with some long instrument and broke through the scar tissue, breaking what was left of the water.

Shortly thereafter, she announced that Lois was 5 cm dilated.

The contractions and back labor continued. The nurses were so fabulous, one of them actually went to high school with Lois and she came in to help.

During all of this, as we entered the hospital and announced to every doctor, nurse and security guard we met along the way, that Lois wanted drugs, whatever drugs she could have.

Apparently the anesthesiologist was in an appendectomy. Since Lois usually gets through pain by blurting out humorous things, she yelled things like "where the hell is that epidural? Did anyone miss that I wanted an epidural? An appendectomy???? That's not major surgery! I need the epidural!"

She never got the epidural.

A little before 11 pm, we convinced Lois to get up to use the bathroom and try out their spa shower. She leaned against the wall as she was contracting and the hot jets hit her back.

The contractions were getting harder and quicker. When she was on the machine, they were going up to the high 80s (whatever that means).

The doctor poked her head in the shower and asked Lois if she felt like she could push.

"YES!" was the quick response.

As she continued her diatribe about how where the hell was the anesthesiologist behind the big steel spa shower door, I looked at the doctor and asked "she's not getting the epidural, is she?"

She shook her head.

"You tell her!" I told her.

She got out of the shower and she was 10 cm. It was just about 11 pm.

At 11:15 pm, she started pushing!

She did wonderful. There was a lot of yelling and F-bombs, but she did so great.

At 12:07 am, Andrew arrived into the world.

It was the most amazing moment of my entire life!!!

I watched him come out and got to cut the cord. I held him for a long time while Lois was getting stitched up.

He is amazing. In every way.

Lois is amazing for bringing him into the world!
posted by Holly at
8:58 PM