2 Mommies and a Baby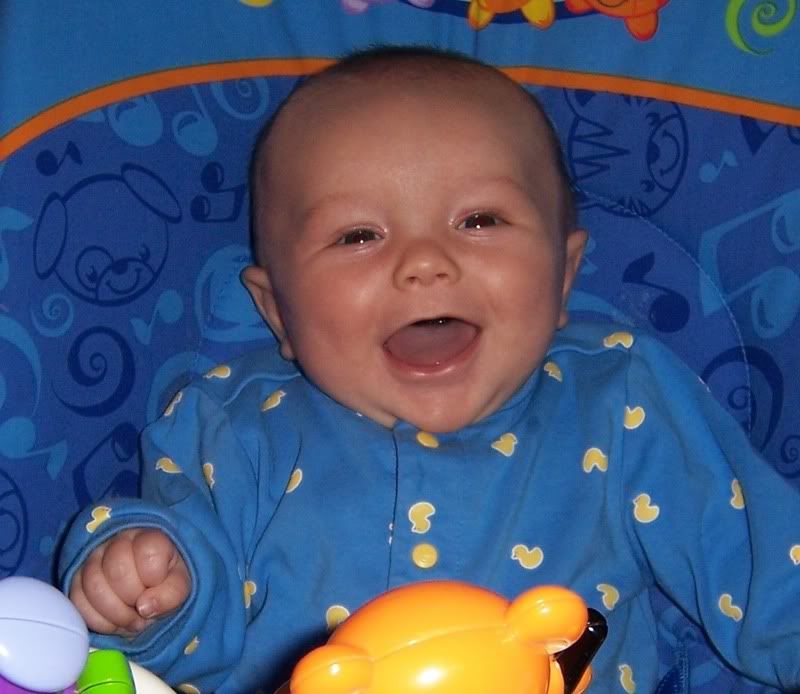 &nbsp: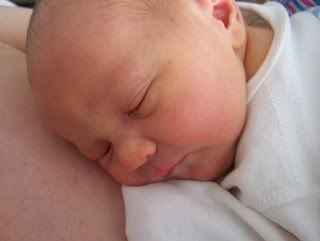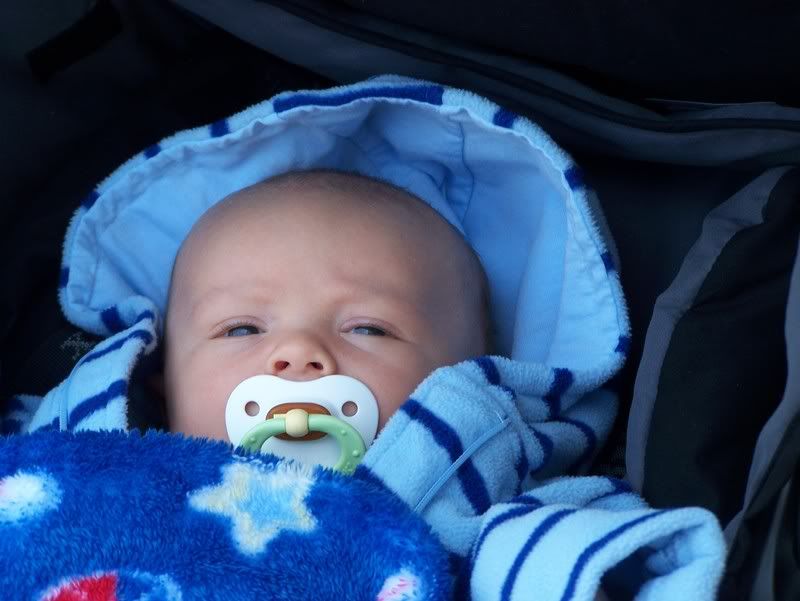 Friday, March 02, 2007
manic eater
We are not worried about Andrew's eating.
He's been gaining well – he'd better, based on how much he eats.
2/8 (birth) he was 7 lbs 0.5 oz
2/10 he was 6 lbs 5 oz
2/11 he was 6 lbs 9 oz
2/13 he was 6 lbs 14 oz
2/26 he was 7 lbs 14 oz
He is taking to nursing just fine and lets us know when he's hungry. I mean, REALLY lets us know.
And this kid is ALWAYS hungry.
At first, I was a little cautious. "Gee, Lo, are you sure they're supposed to eat THAT MUCH!?!?"
But, I was told by my wife and others that the kid is 3 weeks old, when he's full, he'll stop.
The other night, Lois fed him for 30 minutes and he was still hungry shortly thereafter. I supplemented with formula that night (some we have only done a little bit at night less than a handful of times) and he drank 2 ounces of formula! Then, he ate again less than an hour later!! What a little piglet!
The pediatrician told Lois the other day to try to go 2 hours between feedings. This, we've been doing slowly. An hour and a half, then an hour and 45 minutes. He gets very cranky when he's hungry.
He gets frantic and manic when he's hungry. It starts with several attempts to shove his entire fist or as much of his hand as possible into his mouth and suck vigorously. This is usually followed by his incredibly unhappy old man face (I just gotta get a picture of that face) and then he will attempt to suck on his collar or sleeve if it's within his frenzied searching mouth.
Poor starving child.
We're working on the scheduling thing. I did give Lois a chart (which I am revising myself) that I found
here
.
But it seems difficult to keep filling out a damn chart and keep up with the little guy.
posted by Holly at
12:47 PM