2 Mommies and a Baby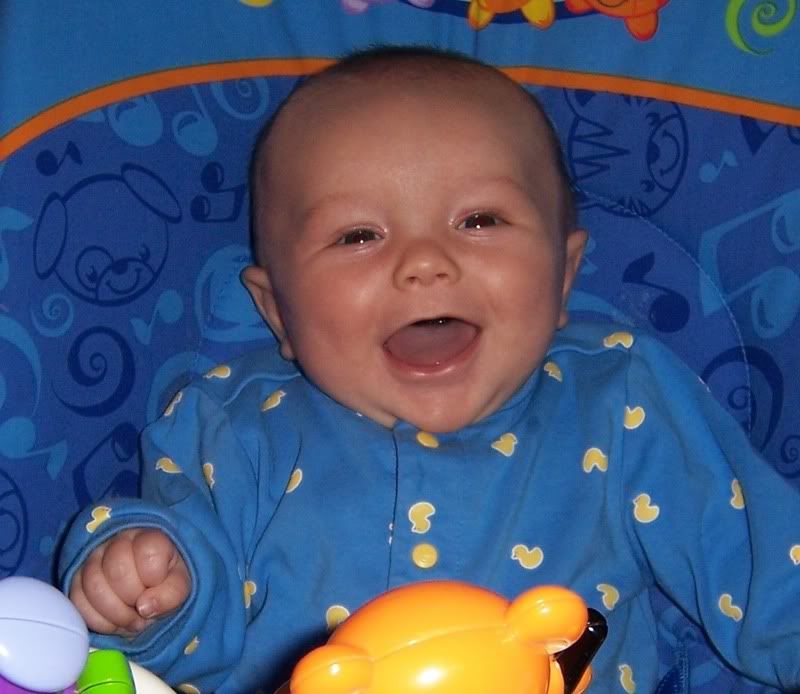 &nbsp: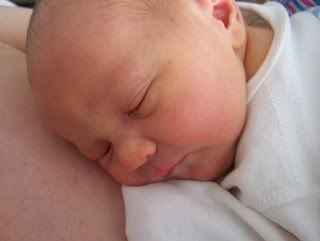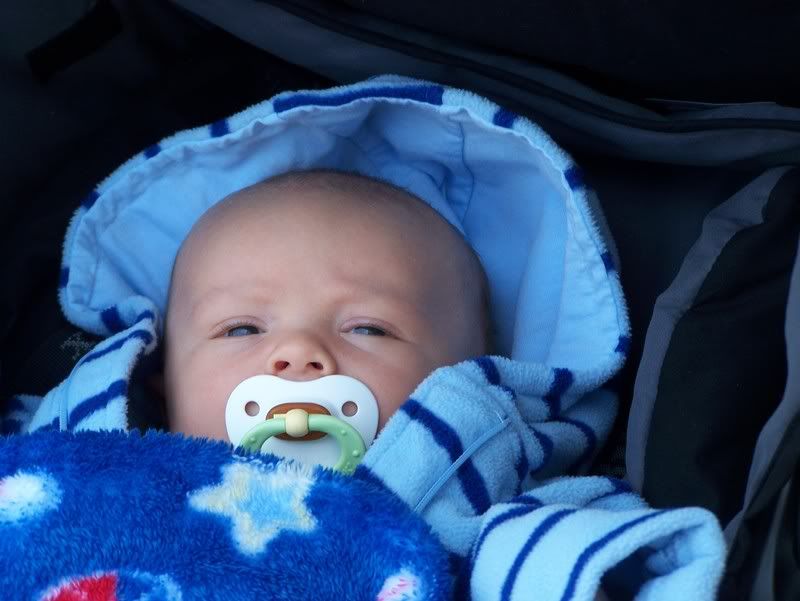 Tuesday, March 27, 2007
A UConnn-less final four
I don't know what happened. UConn didn't show up last night.
They got crushed by a Pokey-less LSU.
It wasn't due to lack of a fan base.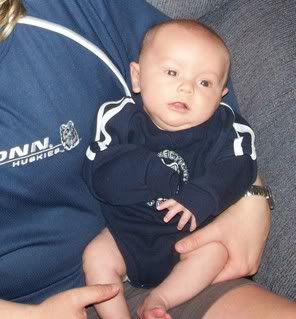 This was the best picture we got because Andrew started crying moments after it was taken.
- - -
In other news, Andrew is doing better on just breast milk. He still definitely has some constipation problems here and there, but it is much better than when he was on Enfamil Lipil.
Today, Lois will try to get him into the doctor. We are thinking he might have reflux. In the past week, he's been spitting up more - even an hour after he eats, and he seems to be in pain right as he's spitting up.
Maybe the pediatrician will have her own recommendation for formula - we are currently leaning towards Good Start since it was overwhelmingly recommended by people.
posted by Holly at
7:40 AM