2 Mommies and a Baby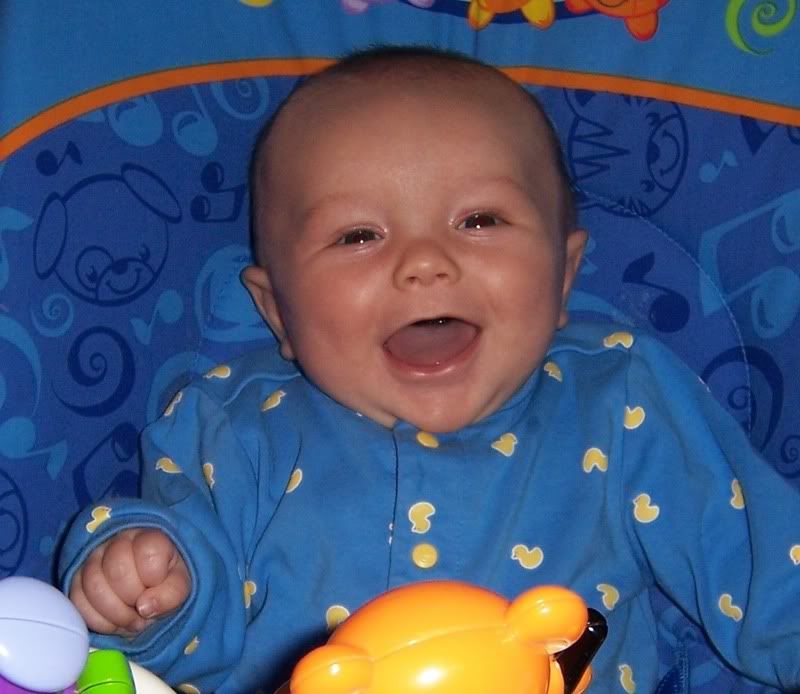 &nbsp: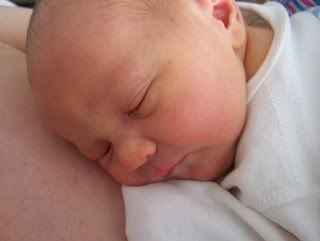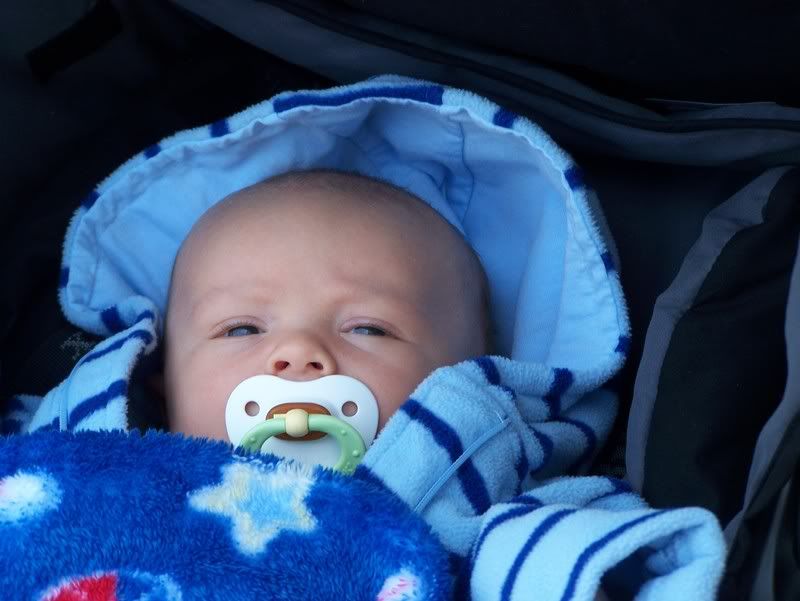 Monday, December 04, 2006
Lois posting
Day 14

Believe it or not, after months of nagging, Holly has finally pressured me into posting. Why not, what else do I have to do???

POOR HOLLY, that's all I have to say.

She's trying so hard and for the most part, has been pretty successful in taking on every responsibility and then some. I didn't know she had it in her… cooking, laundry, cleaning (we'll discuss the vacuum incident later), waiting on me every second, and of course, making the money!!!

Cooking: consists mostly of pasta and take out, although she did make me a complete meal one night – ham, mashed potatoes, and the best veggie casserole ever.

Laundry: let's just say it's getting done (I think). I did hear some obscenities coming from the laundry room yesterday.

Cleaning: Definitely not Holly's strength. Not that she can't handle it, but I'm working against her. She tried vacuuming yesterday – about 30 secs into it the house smelled like it was burning down. Apparently, the computer power cord can kill a vacuum in no time. I guess that's one way to get out of it.

Immediately following vacuuming, she decided to empty the dishwasher. Sounds pretty simple, huh. As she pulled the first thing out, she sent a glass sailing across the kitchen smashing in a million pieces. Oh well.

Then there's the waiting on me (the most important part!) She doesn't let me get out of bed for anything. She brings me coffee, the computer, jelly beans, water, WHATEVER I want, and makes our visitors the best tortilla dip ever.

In addition to everything above, she is the one and only breadwinner!!! I sit on my ass all day sucking the life out of everyone around me, and I'm not bringing in a penny!!!! Like I said, POOR HOLLY.

(However, she did make one stipulation that I am not so sure about. If she is hanging out with me on the weekends, she makes me watch football instead of letting me watch Lifetime. And apparently, football is on both Saturday and Sunday. What's that about? College and NFL? Argh!)

I want to thank her and make a promise to make all of this up to her after Chubby is born healthy and happy. I also want to thank everyone else for their support. The visits and phone calls are the only things getting me through this!!!

Billy, Loren and Harold, thank you so much for the basket of things to do and eat. I actually learned how to do sudoku!
Ben and Salina, thanks for the company and helping take care of me.
Shawna, I hope I'm not boring you to death watching tv.
Suzanne, I wish I could visit you and Kaden. WE MISS YOU TWO. Come home!!!!
Liz, I'll keep wine on hand so continue to stop by anytime!
Jen and Bridg, you guys made my day!
Jody and Kari,, great to see you both! come back again, anytime, I mean it.
posted by Lois at
11:00 AM