2 Mommies and a Baby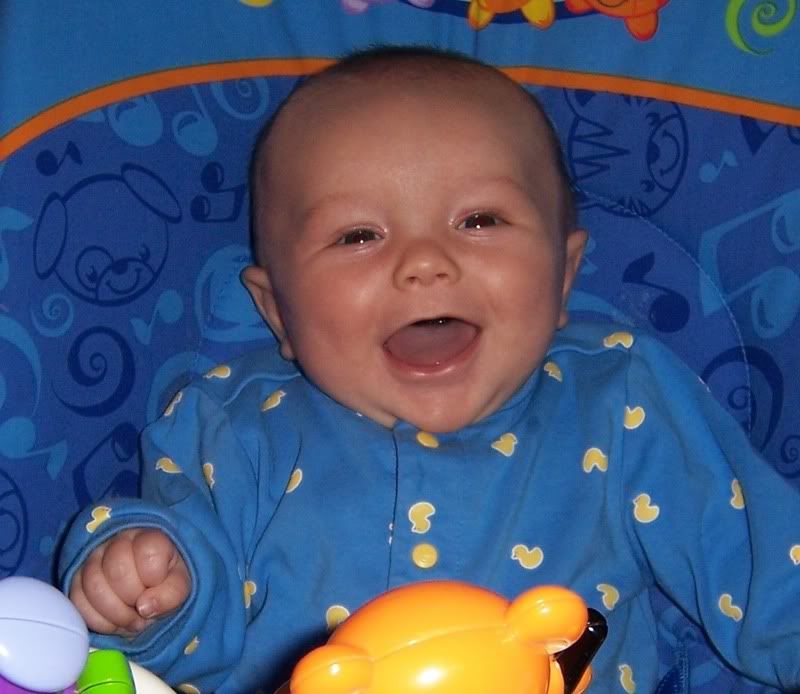 &nbsp: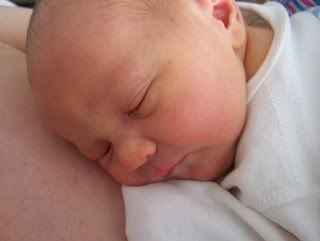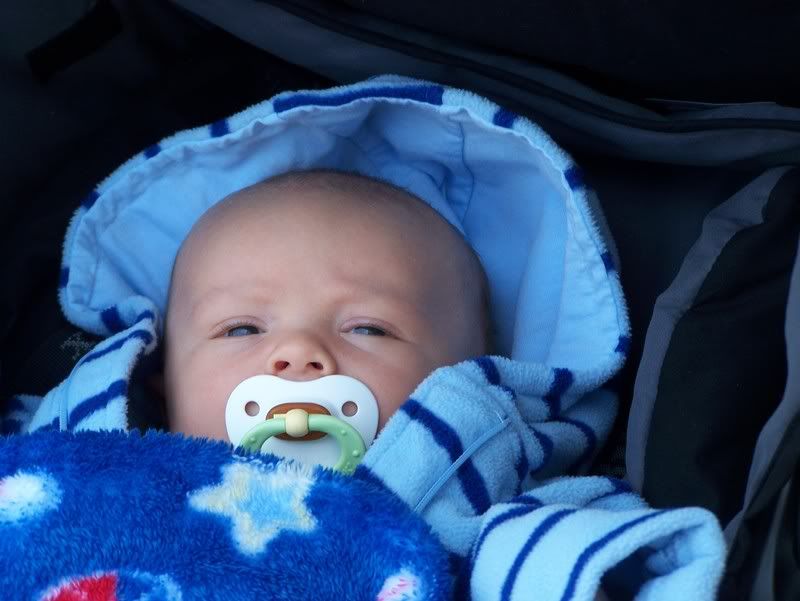 Wednesday, June 28, 2006
what a trooper
We are in California for 10 days staying with my grandparents. I am guessing that since it is our 3rd visit out here together that they have figured out our relationship, but we don't talk about it.
I will tell them eventually about the baby, I'm just not ready yet.
Poor Lois is having morning sickness here and there and she is being a trooper. I dragged her to the San Diego Zoo on Sunday and the temps hit almost 100 degrees. Since then, we have done almost nothing, which she is grateful for.
The problem is finding stuff for her to eat without making a fuss.
This afternoon, I got her to eat a chicken pot pie and my grandmother was wondering why Lois wasn't feeling well.
She asked "do you think you have a bug or something?"
Lois smiled a little when she said, "something like that."
posted by Holly at
8:45 PM
1 comments


Wednesday, June 21, 2006
babies....
Suz was over for dinner last night with baby Kaden (born 4/8/06) and he is recovering well from his most recent heart surgery.
He's gained weight, is so precious, and now has much more alertness about what is going on around him. It was so cool to have him smile and really believe it wasn't just gas.
He had one or two of those giggles/coos when he let out a big smile and I just wanted to bottle it!
I can't wait for our little bundle of joy and all the moments like that we will have!!
posted by Holly at
4:40 PM
0 comments


Tuesday, June 20, 2006
forget that 3 month rule
Pretty much everyone knows Lois is pregnant by now.
It's a little tough holding back on telling everyone when most people know Lois' cycle by now. Especially since I have the blog thing happening!

Everything is going well with the pregnant one. Although, she might already be getting food aversions, which for Lois is not good.

For one, she's Italian and she loves to cook. Apparently the manicotti on Father's Day didn't give her the best feeling. And now, for the woman who puts ketchup on more things than any person should, she is not particularly digging the ketchup as of late.

I am keeping my fingers crossed that she doesn't feel as miserable the first 3 months like she did the last time around!

As for baby gear, I told myself I wouldn't buy anything until we hit at least 15 weeks. But, when I was heading home from work and had to pee like a racehorse, the most convenient place to stop was Babies R Us. I didn't buy anything, but I think I have the nursery themes picked out.

Suz gave us a bassinet last night, so we are already getting hand-me-downs. I think we already have 2 giant bags of boy clothes and a bouncy chair thing from Suz too!

We are also throwing around names! The girl's name she loves, I don't particularly care for and the boy's name I love, she doesn't particularly care for.

The biggest thing will be the last name. We both agree that Robinson-D'Imperio is not an appropriate last name to use. I am obviously leaning towards using mine which she is on board with. She says she needs to have a conversation with her parents. I think she will put that off until the kid is 10….
posted by Holly at
10:53 AM
2 comments


Friday, June 16, 2006
confirmation
Lois went to the doctor yesterday. Everything looks good!
The due date is 2/14/07!!!!

The midwife told Lo to take things easy, not try to lift heavy things, limit the coffee intake, etc. Taking things easy and limiting caffine might be hard for Lois.

Our first ultrasound in July 6th, when we get back from California!

Thankfully, Lo has no symptoms and feels "great." Her major concern was that it was twins since the pee-on-a-stick test was so dark and she drank almost a gallon of water before she did it. But the midwife says it is the normal size for a 5 week old (3 week old - here goes that silly math again) embryo.
posted by Holly at
5:31 PM
3 comments


Friday, June 09, 2006
Lois broke down and tested
Billy made her test tonight instead of waiting.
And...
it was a BFP!
Billy and Loren were the witnesses.
It's a little surreal right now and we are being cautious about getting overly excited this early on. But we have had really positive feelings surrounding this time from every angle.
Right now, we are just giddy and enjoying the moment.
posted by Holly at
11:06 PM
3 comments


enough already
Lois is a master of patience. I am coming apart at the seams. The 2 week wait hasn't been too anxiety-ridden until the last 48 hours.
Lois is 15 days post insemination. Today is cycle day 31 and AF has not yet arrived. One month, AF did come on day 31, so we are no exuberant yet.
But I am worse than a 5 year old on Christmas Eve.
Lois refuses to test until AFTER she thinks she has a missed period. I am trying not to push but I have asked her once a day since Tuesday, "are you sure you don't want to test now?"
Maybe so many negatives keep us from being completely positive and overanxious during the 2ww.
She has no feeling either way, no symptoms of AF (which she never has anyway) or pregnancy (we both have our gut feelings, though).
For now, I am calling her every 30 minutes at work to make sure she didn't get her period yet.
Can we really get through the next 24 hours to test tomorrow morning?!?!?
I keep thinking about how exciting it would be if it worked this time, at the same time, so fearful to be excited based on her prior miscarriage.
This whole process is really an emotional roller coaster.
I am thinking about taking Lo out for dinner tonight as a partial celebration (mainly because we don't have any plans for the first Friday night in FOREVER), but maybe that would be jumping the gun before we have anything to celebrate?!?!?
Today is Friday and I will be out of the office for a conference on Monday and my senior partner is out most of next week. Next week will be absolutely hell and I should be trying to focus on that right now and not on a life changing moment that could occur with one pee on a stick tomorrow.
Yeah….right.
posted by Holly at
12:50 PM
2 comments


Monday, June 05, 2006
dreams
Deana left a message on our answering machine last week. She said that she had a dream in which I called her telling her that "it worked," and Lois was pregnant with a boy!
Must be a sign, right?
Not that I care if it is a boy or a girl, but if it is a girl, I know we will have big arguments about a name.
Heck, it doesn't matter as long as we have a baby!!!
posted by Holly at
4:49 PM
1 comments


Friday, June 02, 2006
not a problem
Lois will be unemployed as of June 23rd and we are both happy about it.
As long as she is happy, of course.
Everyone who knows Lois knows that she is not a slacker so we should not be too worried. It's a little scary, but Lois has a plan.
posted by Holly at
5:22 PM
0 comments


Thursday, June 01, 2006
Blogging for LGBT Families
It may be a little late on June 1, but I want to try to get my support through for
Blogging for LGBT Families Day
.
My partner and I have always believed that we have as much or more to offer any child that we can bring into this world as much as any straight married couple.
We have watched and helped our straight and gay friends through parenthood and are now ready for our turn. The close knit group of friends that we have are so excited for us to have this work for us.
We can't wait to pass our love to our future child and raise our child in a wonderful community such as the one our friends and family have created for our family!

posted by Holly at
10:24 PM
0 comments